Hello! It's 2014! Happy New Year and all that... and a big welcome to my new followers; hello Sarah @ A Frugal Wife and Angela.
Hope you all had a wonderful Christmas and Santa brought you things you are grateful for.
I got a book by one of my favourite writers: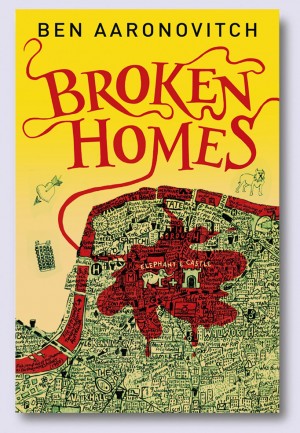 I also got a onesie - believe it or not, I actually asked for one! I have to spend long hours in my office, editing books. It doesn't involve much moving about and I like to feel cosy. Admittedly, I did say any colour but white as I was thinking of practicality. So OH got me a sheep.
People have been asking whether I've become a furry. Er, no...
But imagine, dear writers: when I am working on your novels and am deep in character as Evil Editor, this is what I look like. 
Baa Humbug!

OH and I got other lovely presents too, and this was one of our favourites from my brother and sister in law, who looked after us brilliantly on Christmas Day. It's a wonderful hamper of goodies, including my favourite raspberry and chili tea-bags, some sloe gin (ours is still brewing) homemade hazelnut chocolates, mulled wine spices, and - Josh Widdicombe's double nemesis - homemade jam and apple and mint jelly! Annie is an awesome cook, as you can see from her
web page
.
So, when we were invited to spend New Year's Eve with lovely, lovely people, I imagined trying to do something similar... and as my lovely friend can't eat gluten, I thought I'd do something coeliac-friendly.
I have a poor history of offering gluten-free comestibles to Kim: my wedding cake had a gluten-free chocolate layer especially for her - she didn't get any; I took snacks for her to my birthday party - they got buried under the presents and no one could find them. At least this time, I would put them in her hand, and they would be in her house. Problem solved!
For the basket, I chose one of those Top of the Pops records that always duped you into buying a load of covers because they couldn't afford to use the real versions.
Phew! It's not really Gary Glitter!








For the recipe, I thought I'd avoid any controversial celebrity association.So, I went for this
recipe
by Nigella Lawson, because you can't go wrong with Nigella. I used hazelnuts instead of walnuts as I had those, and that bit about proper quality chocolate? Yep, used basic. Good job I did...
Ah - they smelled gorgeous!!!
A liberal sprinkling of special white powder icing sugar.
cling-filmed for the journey, with a pretty bow.
Being flourless, they were lovely and squidgy. They needed liberating onto a plate after the journey to look presentable. I liked 'em... and success - my friend did get to try some. Huzzah!
However, she didn't get to try too many before Drake the Labrador took advantage of turned backs to jump up and scoff most of them off the plate. Doh!
Good job it wasn't the hard cocoa stuff- not terribly healthy for dogs. Luckily, he wasn't ill after all that. Or the cat food he'd stolen from the cats just after.
I looked into his big, sorry face, and said - right, you're going in my blog. He wagged his tail. I think that was tacit approval.
So, the 'make your own booze' aspect of the year's resolutions (try saying "New Year's resolutions" without sounding just a little bit pissed) is going well, as we have slow sloe gin and this strawberry thing on the way. We had to throw a lot of elderflower as it was practically pure alcohol.
But laying off the booze for a bit... not feeling brilliant after NYE, when OH did an accidental eyes-closed disco punch in my face and made my nose bleed. It was a bit Bruce Lee in
Enter the Dragon.
This was post knocking my wine glass flying, and he finished the manoeuvre with a removal of dangly appendages from the ceiling light. I don't think he'd do too well on
Strictly
. On the plus side, I now resemble one of my favourite French actors.
Sexah!