Apologies, dear reader, for my absence. Life suddenly got very hectic. I have been doing so much work in the evenings I've not had time for my blog. Neither have I had a lot of heart as some of our financial plans were thwarted by unforeseen circumstances. Dur du-duuur! I see this blog as being about positivity, and need to be in a chipper frame of mind to write that way, hence I didn't write. However, plans are adjusted following our disappointment, so the mood lighting of this scene is a tad warmer and accompanied by some soft jazz. Chill... everything's gonna work out just fine...
Hello, hello?
Hello new follower, Bruce! Welcome. I promise it's not always this chaotic round here.
I am a Horror Writer. Welcome to my Darkplace...
Author... Dreamweaver...
What a couple of weeks I have had! Over in writer/editor/science fiction land I have been working like crazy. A short story has been finished and sent to my editor for publication a little later this year, and I have been busy with BSFA Award stuff too. They will be announced next week. Editorial work has been taking up most of my time, though. I'm currently working on a memoir for a private commission at the moment which is very intensive, but the old East End character of the writer's voice shines through, so I'm thrilled to be helping with what will be a lovely and unique family heirloom.
Over on the
Northampton Science Fiction Writers Group blog,
co-Chairman Ian Whates has summarised everything we've been up to in 2013. It already looks like this year is going to be even busier. Except I'm not getting married again. Apart from that, really, really busy.
One thing OH and I are getting up to this year is script-writing with comedian
Tom Young
, the purposes of which I will keep shush for now. Very excited about this project though. A clue... it's pretty geeky.
If Your Name's Not on the List, You Might
Still
Be Able to Get In, I'll Just Check...
I have also been bouncing again. This time for Robin Ince, who this time came to NN with Jo Neary (who I performed with in the old Fishmarket a couple of years back), George Egg and Grace Petrie. What a marvellous night! Robin was doing his Dirty Book Club - like the Bad Book Club, only more sexah. My verdict: very, very funny - all of them. I love Grace Petrie's songs, too; I have been listening to her for a while. Also, I got to try maple bacon as cooked by George Egg. Egg does bacon pancakes very well. This might sound like I was so impressed with the acts I ended up staying for breakfast, oo-er, but it was an act thing and I don't want to describe it in detail, as you may very well go and see him do it, which you should.
Robin Ince: dressing like he means it.
I've Seen Bigger...
I have also been complaining. I'd like to say my complaints were always as successful as this one. You know about Mars' recent health-drive to save us calories? Well, they've improved the recipe and downsized their chocolate bars. Very worthy, and I can't argue with that. But I did take exception to paying for a load of air.
But I got an apology from them - their cutting machines had cut my bar too short they reckoned. And a sweet £2 voucher. Get in!
I also gained 25p in 'Found money' this week for my Sealed Pot Challenge. I put a quid's leftover change in 20p pieces into OH's much depleted Doctor Who DVD collection, and earned my first Quidco cashback. 69p. Better than a poke in the eye with a sharp stick!
I Appear to Have Gone Bananas
So, I left you on a bit of a cliffhanger. What did I do with the rest of the bananas?
Well, I made chutney. So you can breathe now. Right after you've stopped spluttering. Banana chutney? Yes indeed. Very lush it is too.
*Imagine here a picture of the actual chutney I haven't taken yet*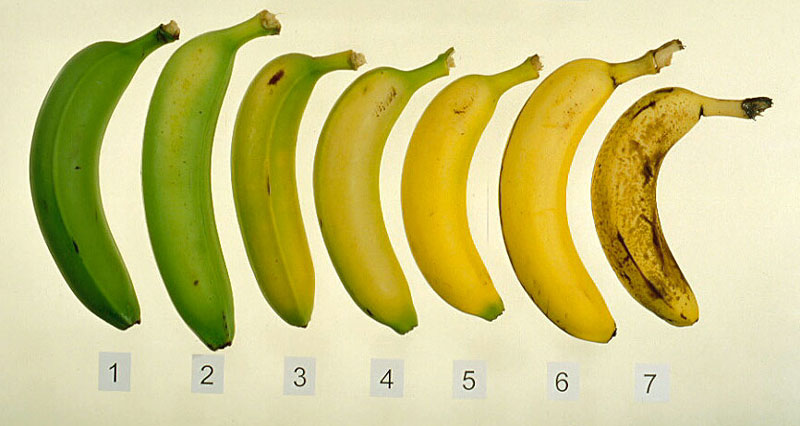 We're talking 8s and 9s here
I used: 5 overripe bananas
1 wrinkly Golden Delicious
8 pitted chopped dates
1 red chilli (this was a yellow sticker buy)
3 really small onions from a savers bag - one medium one would be equivalent
pinch salt
250ml white wine vinegar
100g soft brown sugar
1 tablespoon ground ginger
Really was as simple as frying the onions and spices, adding the fruit and vinegar, then the sugar, bubbling it away for a bit, then storing it in jars as you would jam. I sterilised my jars first, and added a greaseproof disc to the top of the chutney. This stops the metal tainting the chutney. Then, to properly seal, I boiled the closed jars in some water for a few minutes. A great way of using up fruit that's no good for eating as fruit anymore.